In
health and fitness solutions
, most people nowadays opt for natural solutions. The conventional wisdom of living with medical prescriptions(drugs) is no longer popular. As a result,  there is the need for natural solutions.
The medical prescription choice could last a lifetime.
In most cases, they deal only with the symptoms and not the root cause of a disease. They are also accompanied by or leading to some unintended side effects.
 But natural solutions are more helpful. They attack the roots and change the fruits. They often look into lifestyle and diet changes. This will establish what to take in or out of the body. This singular effort can control or sometimes reverse the disease. There is also the advantage that there are no side effects.
I am going to help in making informed decisions about health and fitness issues.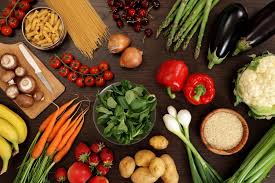 Let Me Tell You a Story About Health and Fitness Solutions
Hi, my name is
Alexander Sennuga.
I am passionate about health and fitness solution blogging. My first focus is on finding natural and permanent solutions to Diabetes(
1
,
2
).
But in future, issues with other common diseases would receive my attention.
It is a popular saying that we take into our body as well as what we take out matter a lot. Major emphasis here will then be to do a thorough research into the usual causes of diseases in our body. The best practices required to manage and/or reverse diseases can then emerge.
What You Can Expect From My SOLUTIONS Blog
Information on updated alternative and natural methods to manage and/or reverse diseases. Information on fitness improvement will also be available for sharing.
Requests from you for a feedback or opinion concerning better ideas than the ones I have shared.
I may promote products from merchants that would be of help. In the process, I can get affiliate commissions. I guess you will agree with me that this is fair!
I am sure you will join millions worldwide eager to find better solutions. It is no longer necessary to keep up with the unpopular use of medical predictions.
You have come to the right place for help to achieve that!